Aiming to make woman beautiful, Gems Pavilion creates exceptional Jewellery that enhances its beholder's elegance and beauty without over powering her. We combine extraordinary designs, exceptional materials and remarkable craftsmanship that ingenuity expresses and draws out the outstanding features of each particular Diamond or Precious Gemstones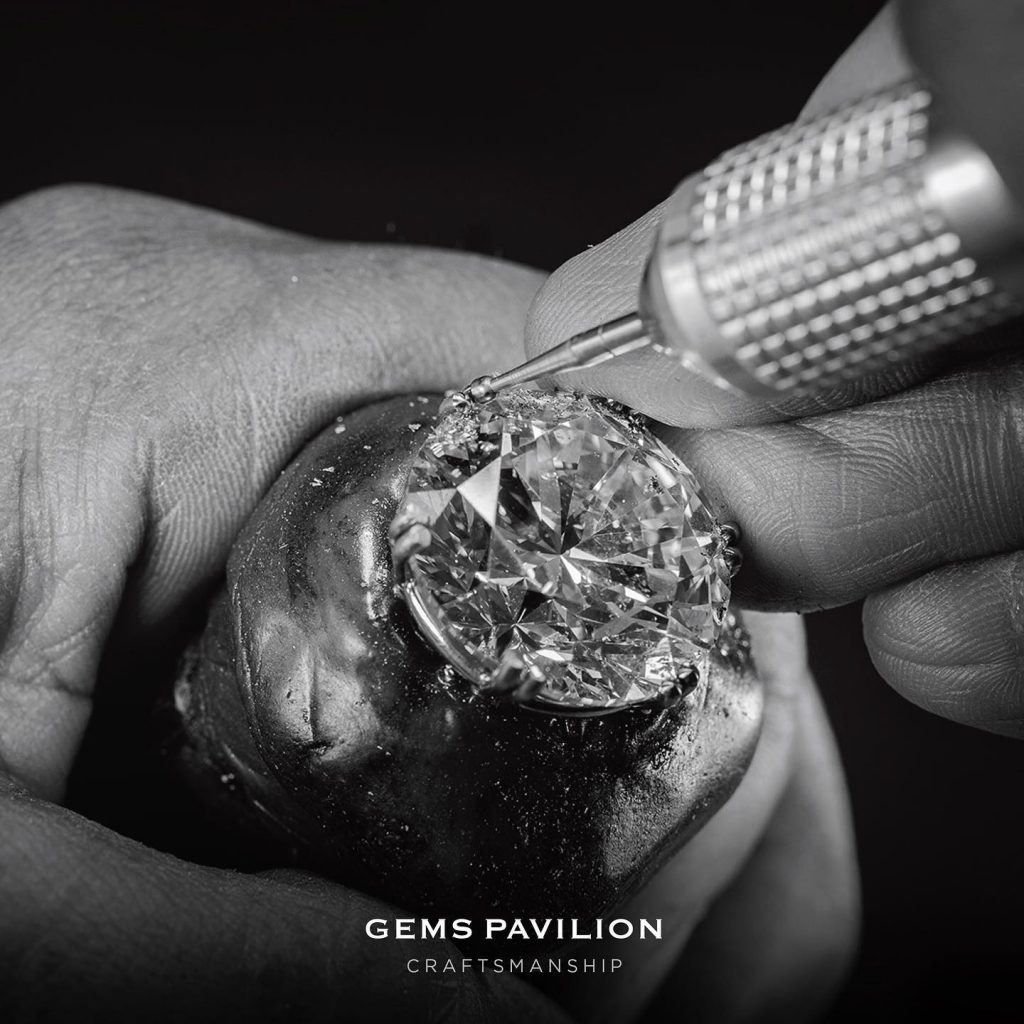 Design, materials and craftsmanship are placed at the heart of Gems Pavilion, where creativity and perfection in all aspects are expressed and clearly displayed.
Gems Pavilion welcomes you to discovering the exquisite craftsmanship behind our iconic creations.
   Gems Pavilion skillfully mixes traditional stone setting techniques modern technology; all of our stone setters use the microscopes to scrupulously set and secure each stone to its position. As a result, our stones are 99.9% assured to be intact.
   Gems Pavilion's creations are crafted with the drive of passion and optimism. These are the very important factors that enable us to create such lavish and most extraordinary works of art.